Family Dentistry
Our team changes lives one smile at a time.
Family Dentistry in Dublin, Ohio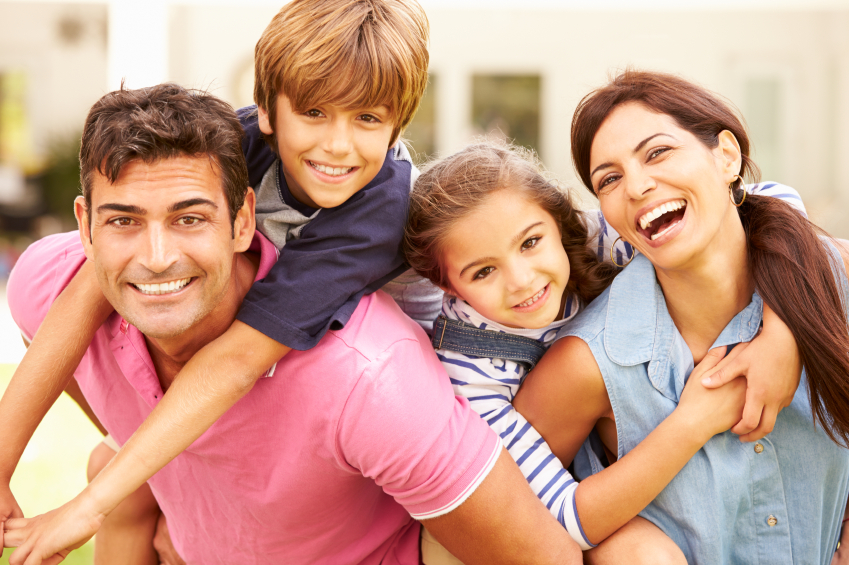 At Smiley Dental Group, we know oral health is the gateway to your overall health. Gum disease, for example, has been linked to heart disease, stroke, dementia, and certain types of cancer. Our doctors are adult and family dentists who work with individual patients to develop a treatment plan best for you and your long-term health goals. We pride ourselves on providing the highest quality of care and expertise in family dentistry. Let's take a look at our most common dental services.
What are routine exams?
During your routine exam, we will clean your teeth and check for cavities and other potential dental issues. Despite its simplicity, it's an important part of maintaining your oral health.
How do you ensure hygiene care for patients?
When we perform hygiene checks, we review your health history, examine your face and neck for abnormalities, do an oral cancer screening, take your blood pressure and pulse rate, and take dental x-rays. We tailor these services based on your history and any concerns you may have.
How are dental sealants a part of your family dentistry services?
Dental sealants are simple implants that we apply to the back of your molars to prevent cavities. These are most commonly applied to children whose molars are just developing. But they can play an important part in your entire family's dental health, too.
What are fluoride treatments?
Fluoride treatments contain a high level of fluoride and help prevent tooth decay. We recommend this simple and effective treatment for every member of the family.
How do oral cancer screenings work?
During an oral cancer screening, we will examine the inside of your mouth for sores or red or white patches that may indicate oral cancer. We also check your necks for lumps or other abnormalities.
What is gum disease therapy?
If we find signs of periodontal (gum) disease in your family, we will use scaling to remove tartar, medication to reduce infection, and mouthwash to target bacteria.
What is sleep apnea therapy?
If we detect the signs of sleep apnea in a family member, there are many courses of treatment we may consider. Depending on the severity, we may fit you for an oral appliance that makes breathing easier when sleeping.
Do TMJ & Bruxism appliances work?
Yes! We may fit you or a family member for a custom TMJ or Bruxism device if you awaken with jaw pain. These help align your jaw and ensure you don't gnash or grind your teeth while sleeping.
Can crowns or bridges help my family?
If you or a family member have missing or broken teeth, we can use dental crowns or bridge implants to improve function and appearance. The choice between a crown or a bridge will depend on your specific needs.
Is Invisalign® right for my kids?
Invisalign® aligners are a clear and removable alternative to metal braces. They may be right for your kids (or you!) if we identify minor dental imperfections that Invisalign® aligners can correct.
Are fillings suitable for my family?
Dental fillings comprise tooth-colored composite resin used to fill cavities. We think they're a great option for the entire family when it comes to cavity treatment, thanks to their effectiveness and simplicity.
What are custom athletic mouthguards?
Designed to protect your teeth and mouth from sports-related injuries, our custom-made athletic mouthguards can be worn by your kids who play team sports or even you if you play contact sports in your free time.
What are your patient education resources?
Check out our Patient Resources page for helpful information about our dental practice and dental services. You'll learn when we're accepting new patients, patient testimonials, insurance information, and more.
Call Smiley Dental Group today at 614-654-4822 to schedule your family dental appointments.